Flexible Telescopic Cover Nylon Material For Cutting Machine Options
:
internal metal support structure in the roof and/or sides
nylon supporting rollers
flanged connection(s) with a whole or half pleat
protective flanges
velcro
Materials
Black, resin treated poly-amide with PVC strengthening. Glued. For protection against dry dirt at applications of -22F tot 194F (-30C tot 90C)
External fabric of PVC coated poly-amide, glued with PU adhesive and resistant against a.o. water, oils and coolants. -22F to 212F (30C tot 100C)
Same external of PVC coated poly-amide, glued with PU for above mentioned resistance and an internal lining for a higher mechanical utility and/or speeds up to 394 feet/minute (120 meter).
External cover of PU coated poly-amide for improved temperature achievements between -40F to 266°F (-40C en 130C).
Rubber coated poly-amide with PVC strengthening and PU adhesive for applications up to max. 285F (max. 140C). Excellent solvents resistance.
Aluminum coated Kevlar fabric for temperatures to max. 750F (max. 400C). Oil and solvents resistant and self-extinguishable.
Flexible Telescopic Cover Nylon Material For Cutting Machine Pictures: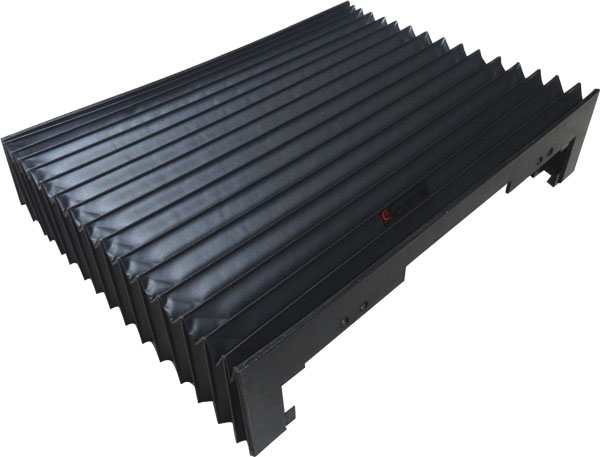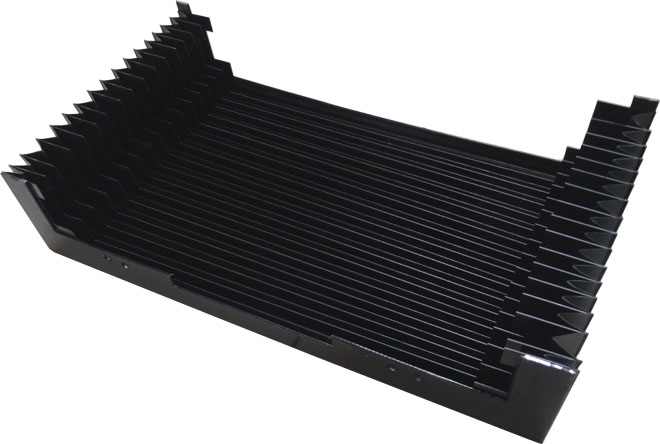 Flexible Telescopic Cover Nylon Material For Cutting Machine Drawing: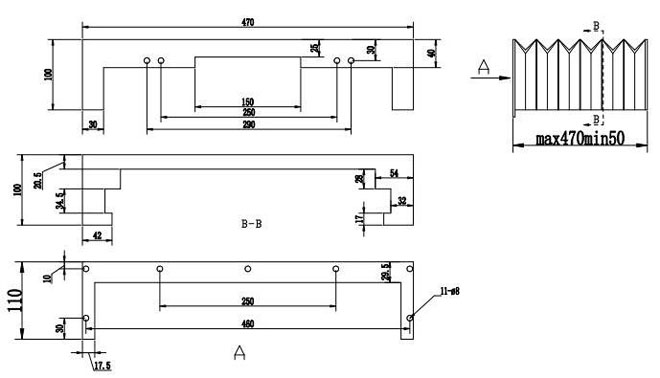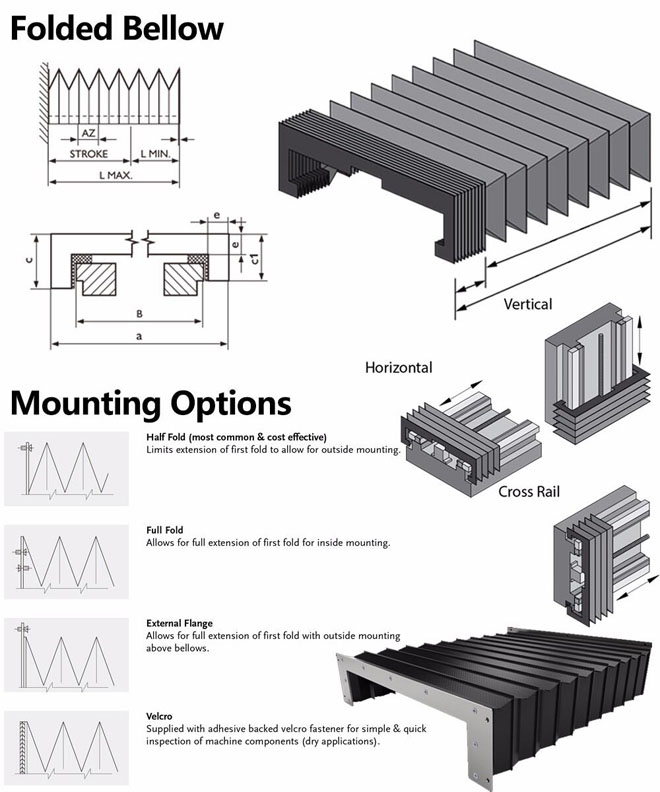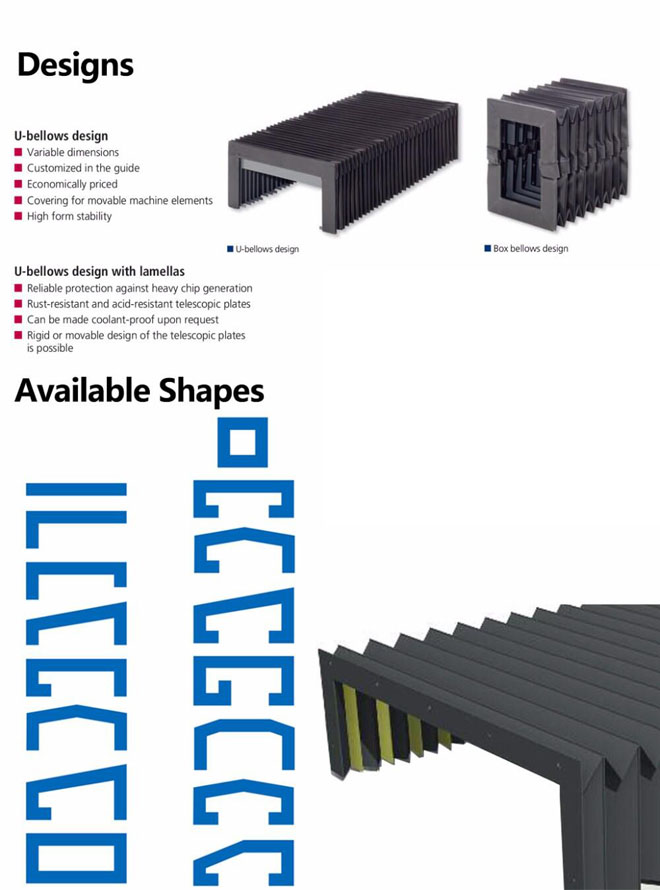 Accordion Flexible Bellow Cover For Glass Machineare characterized by a long service life and high tensile strength. This style of bellow is especially designed for normal temperatures and aggressive operating conditions. They perform reliably to protect your equipment. In addition to contact and radiant heat resistance, the key benefits of bellows: high strength, extreme durability, and a material selection for chemical, UV and ozone resistance. When requesting a quote, please specify environmental conditions and continuous temperature range as well as minimum/maximum temperature.
Flexible Telescopic Cover Nylon Material For Cutting Machine Application (view more)