Armoured Vertical Machine Bellow Covers Feature and structure:
This type of bellow cover feature a strong tread-resistance,easy to be operated,long lifetime,good tightness and non-deformation upon impact by hard objects.
These bellow cover have a long travel range, which has very little compression .The length ratio is 1:10.
This folding bellow covers is the most advanced one, which can solve all the difficulties that the others can not and is now in a leading position in the world.
Resists to coolants as it doesn't have sticked parts
It presents a very reauced compressed size
It can reach speed up to 200 mt./min.
It has no intermal metal parts which falling onto slideways may cause serious damage to machines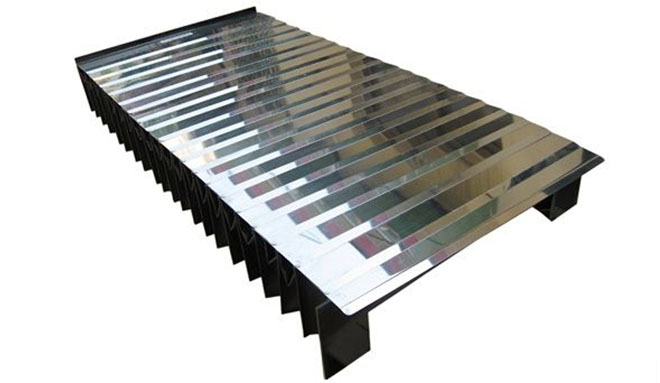 3-Side Protective Armoured Stainless Steel Cover Telescopic Bellow Cover Drawing: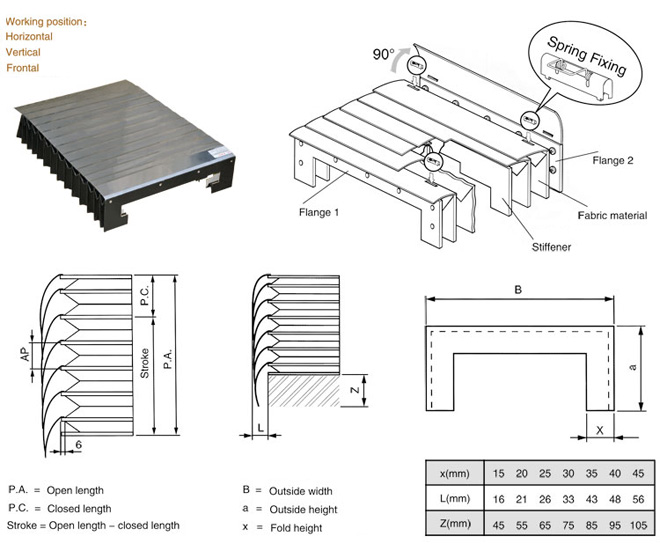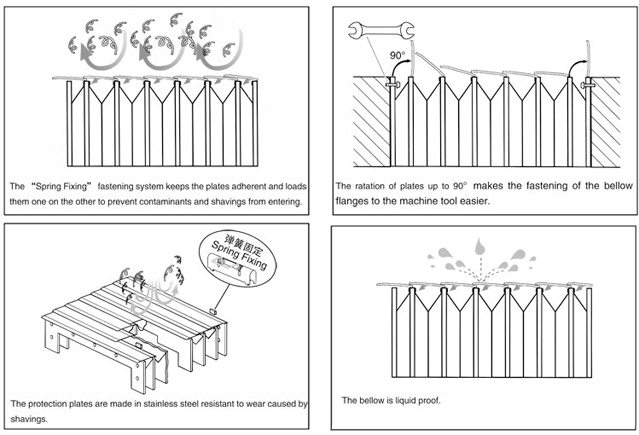 Application (view more)
Armoured Vertical Machine Bellow Covers is widely used in grinding, precision instrument, measuring instrument, numerical control machine, etc.